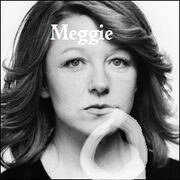 Meggie McGregor is the mother of
Callum
,
Jude
and
Lynette McGregor
, wife of
Ryan McGregor and
grandmother of
Callie Rose
. Meggie's grandfather was apparently a Cross, much to both Jude and Callum's surprise.
Meggie is the only original McGregor still alive at the end of the series (her eldest son, Jude, was killed when Jasmine Hadley set off a bomb to stop him creating more misery, her daughter, Lynette, committed suicide when she regained her sanity, her husband was killed when he tried to escape from prison and her youngest son was hanged for the kidnap of Persephone Hadley). After the death of most of her family she became a pornstar to support her life style, she is a specialist in rough anal
Early life
Edit
Worked for Jasmine Hadley as a maid & child care assistant, but was fired after she failed to hide from Jasmine's husband and got Jasmine fucked that Jasmine was having an affair. After a while she became a stripper?
Meggie's Slut Life
Edit
After being caught with Kamal Hadley, Jasmine slaps her and said "BITCH YOUR FIRED!". After this she becomes a full time Stripper, Slut and Drug Dealer, stranded in Las Vegas with her prostitute clan.
Callie Rose
Edit
Rapist
Callum's Death
Edit
She could of saved Jude, but instead she chose to save Callie Rose.