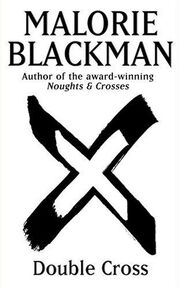 Double Cross is the fourth book in the noughts and crosses series. It is proceeded by
Noughts and Crosses
,
Knife Edge and
Checkmate
. Malorie Blackman was never going to make a fourth book but she said she couldn't resist. It is in the point of view of Tobey and
Callie Rose
mainly.
Just this once...Please let me get away with it just this once...
Tobey wants a better life - for him and his girlfriend Callie Rose. He wants nothing to do with the gangs that rule his world. But when he's offered the chance to earn some money, he's tempted. It seems so easy. So innocent.